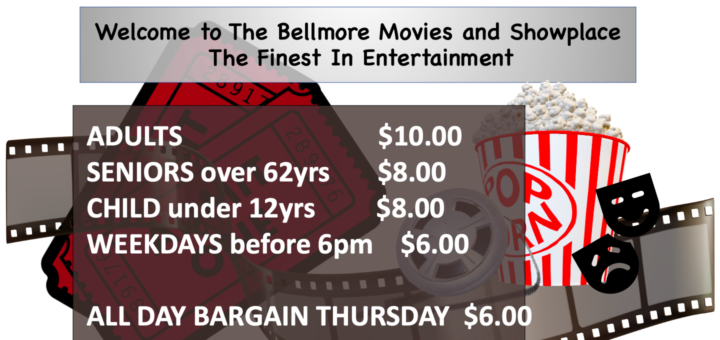 Dear Customers,
            We beat the pandemic just like the one back in 1918!  We survived the Spanish Flu and now Covid 19!!  The Bellmore Movies & Showplace is a  survivor!!  Still family owned and loved by our surrounding community.
We now have a new $pecial!!  $6 per person before 6pm midweek for our films regularly scheduled films!!
We continue to be available for private rentals and screenings.  We do cast and crew screenings, gaming, birthday parties, you name it we can probably do it!! We follow all NYS protocols for safety. If you are interested in booking an event of any type please email Bellmoremovies@aol.com.  
Thank you for your support!  We look forward to your visit!!  Let's make some memories together!!
---
Featured Movies